Welcome to Foundation-1
In our first week we explored our new classroom and found lots of different things to do!
Autumn Walk
We went on an autumn walk around our school to hunt for signs of Autumn. We thought about what was happening to the trees and plants. We looked at the sky and talked about the weather. Then we tried to find different Autumn things such as yellow, red or orange leaves, seeds and berries.
Pumpkin soup
We read the story Pumpkin soup as part of our Autumn Topic. We thought about how a pumpkin grows, what it feels like, how it smells and what it looks like on the inside. We took turns to feel, smell and look inside the pumpkin and share our ideas. Then we decided to make our own pumpkin soup. We scooped out the seeds letting everyone have a turn. Mrs Jackson chopped the pumpkin, vegetables and added the water. Then we all took turns to stir the soup. We asked Sharon in the kitchen to cook the soup for us and later we all had a try. Did you like our soup?
Our Foundation Christmas Concert
Rocking around the Christmas Tree!
Santa!
As we have been so good this term and tried our VERY best in class with everything we have learnt Santa came to visit us!
Winter Wonderland Day
We had a Winter Wonderland Day to end our topic about winter. We had spent three weeks learning about the season of winter.
During our topic we thought about what the weather is like outside. Sometimes there is rain, hail, frost, wind, ice and snow. We explored how snow and ice feel, how they melt and what you can make with them. We played in the snow, saved our artic animals from the ice they were trapped in by melting it and painted snowmen. We learnt about the things people do outside in the winter such as building snowmen, having snowball fights, skiing, snowboarding, and sledging. We built a snowy area in our classroom for snow play. We made snowflakes with our cutting and sticking skills. We thought about what people wear in the winter and designed our own warm winter hat, scarf and gloves. We looked at the work of famous artists who had painted winter landscapes and explored colour mixing to paint our own winter landscape.
But we hadn't thought about what we do inside during the winter! So we decided to have a cosy day. We came to school in our pyjamas with our teddies and blankets. We made shape penguins, had a cosy talk time and maths lesson in pyjamas and had hot buttered toast which we buttered ourselves. Then in the afternoon we made hot chocolate. When it was ready we all snuggled down with our teddies and blankets to listen to winter stories while we drank our hot chocolate with marshmallows and ate biscuits!
Time for a Rhyme!
We have been learning number songs in our 'time for a rhyme' sessions to help us with our counting.
At home sing or say the number songs with your child. Your child will also have puppets to use with the song which are sent home in their red 'Time for a Rhyme' packs. Remember the most important part is to HAVE FUN!!!
Shapes
To help us learn the names of our 2d shapes we have also been singing some shape songs! Can you sing along?
Parents you can talk about shapes you see around your house or on the way to or from school to help your child recognise and name some shapes.
Phonics
We have been getting ready for phonics by starting with phase 1 Letters and Sounds. We have been listening to different kinds of sounds such as animal noises, sounds around our home, school and sounds outside. We have played games such as guess the sound and sound bingo. We have also had a try at making some of the different sounds.
This term we are beginning to recognise our phase 2 sounds. We are learning that letters have a name but say something else; for example a dog is called a dog but is doesn't go around saying dog! It says woof! Letters can be a little like this, the letter s says ssssssssss.
Listen to to sounds below to help your child say the pure sounds for each of the letters.
Talk Time & Literacy: Traditional Tales
This term we are focusing on traditional tales especially those with repeating refrains.
The stories we will be reading are:
The Gingerbread Man
Goldilocks and the Three Bears
The Three Billy Goats Gruff
The Three Little Pigs
The Little Red Hen
Each week we will add the story of the week to our page for you to watch and read along at home. If you have the story book at home please read it with your child encouraging them to join in with you. Then in their rhyme packs we will send home a copy of the story with the puppets and a story map for your child to retell the story to the whole family!
This week's story:
Goldilocks and the Three Bears
Previous Stories:
The Gingerbread man!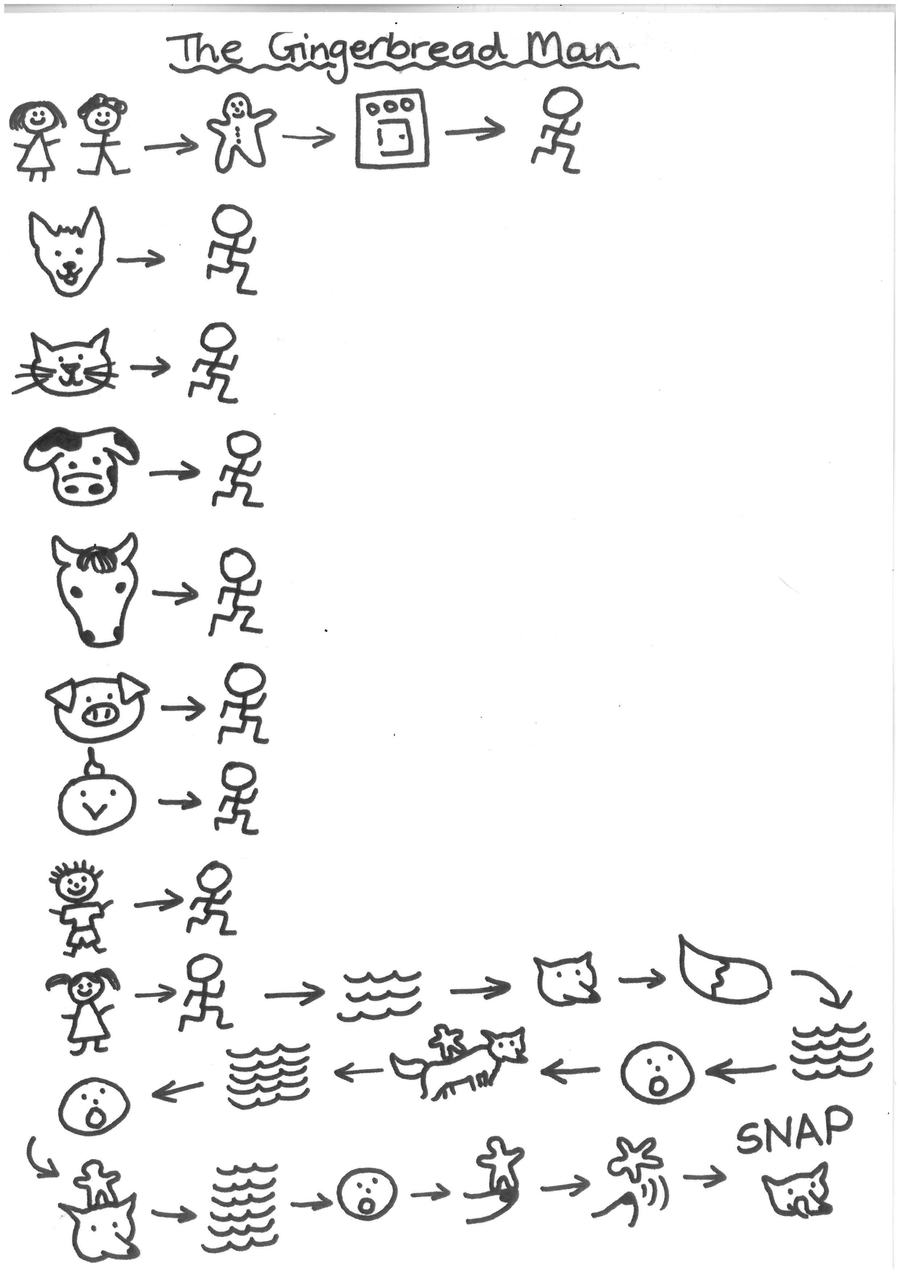 PHYSICAL DEVELOPMENT
Physical development is one of the most important things we do in F1. It helps your child with most of their basic life skills such as going to the toilet, running, climbing, playing, exploring, getting dressed by themselves, being independent and it also prepares them for writing! Each day the children do lots of different gross and fine motor activities such as threading, using pegs, creating things with play dough, balancing on stepping stones and using hula hoops.
We also have daily dough disco sessions where we improve our skills through music and the use of play dough. Here are some ideas of what you can do to help your child at home.
We think you'll love the dough disco at home as much as we do! So if you want to have a try here's a recipe for play dough that you can make at home, not only will it save you money but your child can choose what colour dough you have that week! If like us you want to make it even more 'DISCO' you can add glitter or different scents using herbs, spices or food flavours.
Play dough ingredients:
flour x 2 cups

salt x 1/2 cup

oil 2 tbsp

cream of tartar x 2tbsp

boiling water from the kettle 1 1/2 cups

food colouring of your choice!

Extras: glitter, herbs, spices, food flavours
Method:
Measure out the flour, salt, oil, cream of tartar and food colouring into a large bowl. (If you are putting in glitter or a scent add it now!)

Mix it all together using a spoon or you hands. (ALWAYS wear gloves if mixing by hand!)

Add the hot water a little at a time, mixing as you add it.

Once you have made a dough, knead it till it is smooth and you can't feel the salt granules anymore.

Leave it to cool, then it is ready for the dough disco!
You are now ready for your own DOUGH DISCO!!!
Once you've learnt the moves you can mix it up by putting the dough disco moves into different orders and choosing your favourite music, it's your disco!