Welcome to Foundation Stage 2!!
Adventure playground
On Wednesday afternoons we take it in turns to visit the Adventure Playground at Spinney Hill Park. Each week we do fun activities to help us learn. We explore plants and insects, observe the changes in the seasons, use our imaginations to retell stories and learn to climb and develop our core strength and physical skills which helps us with our writing.
Superheroes
We dressed up as our favourite superheroes and enjoyed reading Supertato. We had fun saving the world from Evil Pea. We had to design and build traps to capture him.
Our Pirate adventures
We went to Beaumanor Hall for our Pirate Day where we used maths and physical development to complete some problem solving games and followed treasure maps around the grounds.
All about me
We drew our first portraits and talked about ourselves, our names and our bodies. We've also been showing off our skills with work on our wow board.
Funny faces
We used the natural items in the atelier areas to make faces.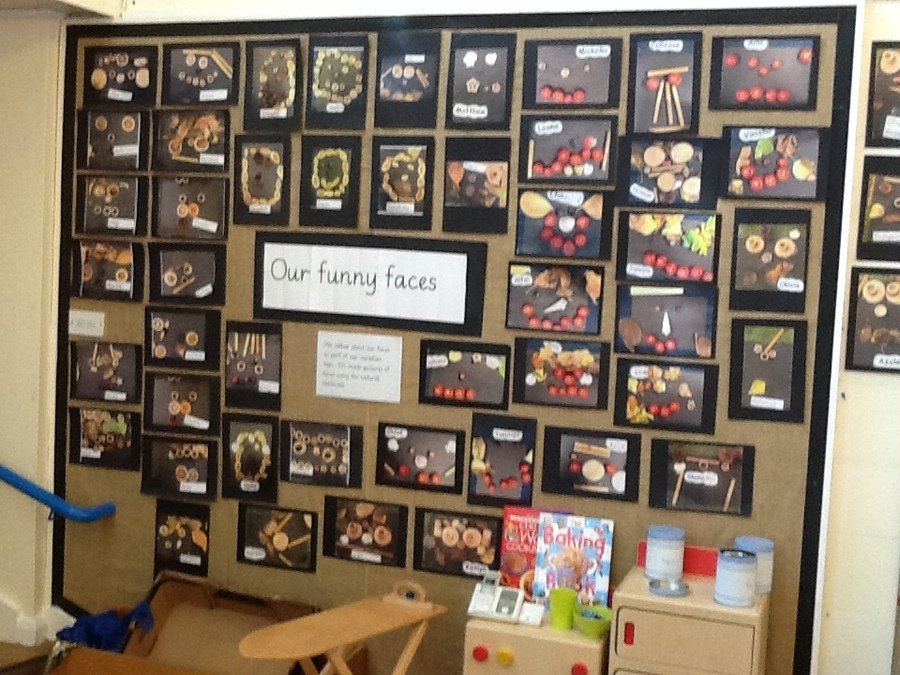 Our first days in Foundation 2
In our first weeks at school we have been exploring our new classroom, making friends and learning all about ourselves.
Phonics
We are beginning to learn how to say, read and write our phase 2 sounds. Please see the video below on how to pronounce each sound.
Once the children are confident with recognising phase 2 sounds we move onto phase 3. Please see below for examples and pronunciation of these sounds.
Once the children are confident with some phase 2 sounds, they can start to blend the sounds together. Watch the video with your child to help.
We will also start to introduce tricky words later in the term. Watch these videos with your child to help.
Maths
In maths this term we are learning to count, recognise and order numbers to 10 and beyond. We are also naming and describing 2D shapes. We will learning to use postional words to describe where things are. Watch the videos below with your child to practise these.
Literacy
In Literacy we focus on certain books each term. We work on the comprehension of the story they are listening to and answering who, what, why, when, how and what if questions. Watch the videos of the stories or if you have the book at home, encourage your child to retell the story using the pictures.
Autumn Term Books