"We believe that God's spirit is at work in everyone in our community. We will provide an environment of joy, hope and reflection in which the skills to fulfil God's desires for us, as unique individuals, are cultivated."
"This

is a good and inclusive school where pupils enjoy their learning. All groups of

pupils, from the least to the most able,
achieve well. Pupils from a diverse range of cultural backgrounds work together harmoniously." OFSTED 2010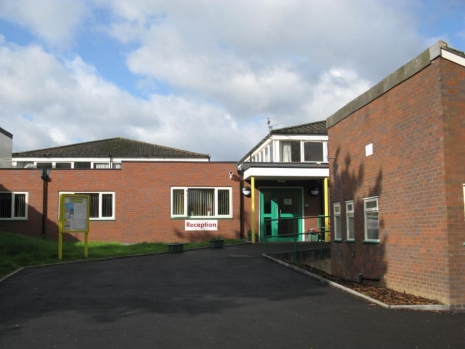 Have you completed the summer reading challenge at your local library? Bring in your certificate and get a special prize from Ms Meehan. Click here to see what is happening at your local library.
To see what we have been learning recently click here.
Online Payment - Parents are now able to pay with a credit/ debit card for trips and dinner money. We will still be accepting cash payments via the office. To use the system you will need a valid e-mail address. To pay online please follow the link to : www.scopay.com/sacredheart-leicester. You will need a usercode which can be given to you from Mrs Ellingworth in the Office.
Harvest Festival - Thank you for all your donations for the Havest Festival. The chilren led a lovely service where the donations were displayed.
History day - On Friday1st November we welcomed Mr Kennedy to our school. He taught us all about the Tudor times and the children were given the chance to communicate what they had learnt in a variety of ways to others in the school.
Comenius - Last week we hosted visitors from 11 countries. The children were able to find out about schools around Europe. The whole event was a fabulous experience for all. Click here to find out about our previous Comenius projects.
Cafod Hungry for Change. On Thursday 13th June Mrs Hayles, Mrs McMillan and two of our year 6 children went to London to present our petition. Watch the video below of Keith Vaz presenting our petition. There was also an article in the Leicester Mercury about the day. Click here to be taken to the webpage.
Latest School Calender Events
Foundation 1 Play

10

Dec

2013

10:00 am - 11:00 am @ Sacred Heart

Christmas play to parents of Foundation 1 children.

Pantomime Foundation and KS1

18

Dec

2013

09:20 am - 01:15 pm @ De montfort Hall

Aladdin Pantomime for Foundation 1 and 2 plus Year 1 and 2 children.

Pantomime KS2

19

Dec

2013

09:00 am - 04:30 pm @ De montfort Hall

End of term.

20

Dec

2013

School reopens.

07

Jan

2014
Calendar page:
School Calender >>