An example of our phonics recap sessions in year 2
Here is an example of how our phonics recap sessions work in year 2. We are revisiting Phase 5 sounds and consolidating Phase 2 and Phase 3 sounds every week. We're hoping to move away from whole class phonics in the next few weeks and start taking on the challenge of whole class guided reading!
We love Christmas time in Key Stage 1 so we thought we'd upload some of the AMAZING displays you will see in year 2 and a couple from year 1 as well. Make sure you have a look back here on Monday from 8am to see our beautiful singing! Merry Christmas!
Every child in Sacred Heart Leicester has a login username and password to access the website 'Purple Mash'. The website address for our school is: www.purplemash.com/sacred-le5
This website contains useful resources not just for computing, but for other subjects such as Maths and English as well. When your child has logged in, they may access work set by the teacher in their 2Do area. This is a red button on the top right of the page. An image below shows where to find this. The class teacher will be able to see what children have completed, and how they got on once the work is saved.
Accessing Work on Purple Mash
Geography Fieldwork
We went out into the playgrounds in Year 2 to do some Geography map skills fieldwork. The children had to make aerial sketch maps of their playgrounds around school. We used some of the aerial footage from the website first, and then went out to put these skills into action!
Ukuleles in Year 2!
We had Mr Truman from the Leicestershire School's Music Service in to teach us all how to play a ukulele. The children learned how to stand when performing, as well as how to strum, tune and play simple tunes or rhythms on the ukuleles. It was an amazing few weeks of learning, and inspired lots of us aspiring musicians of the future!
500 Words story writing competition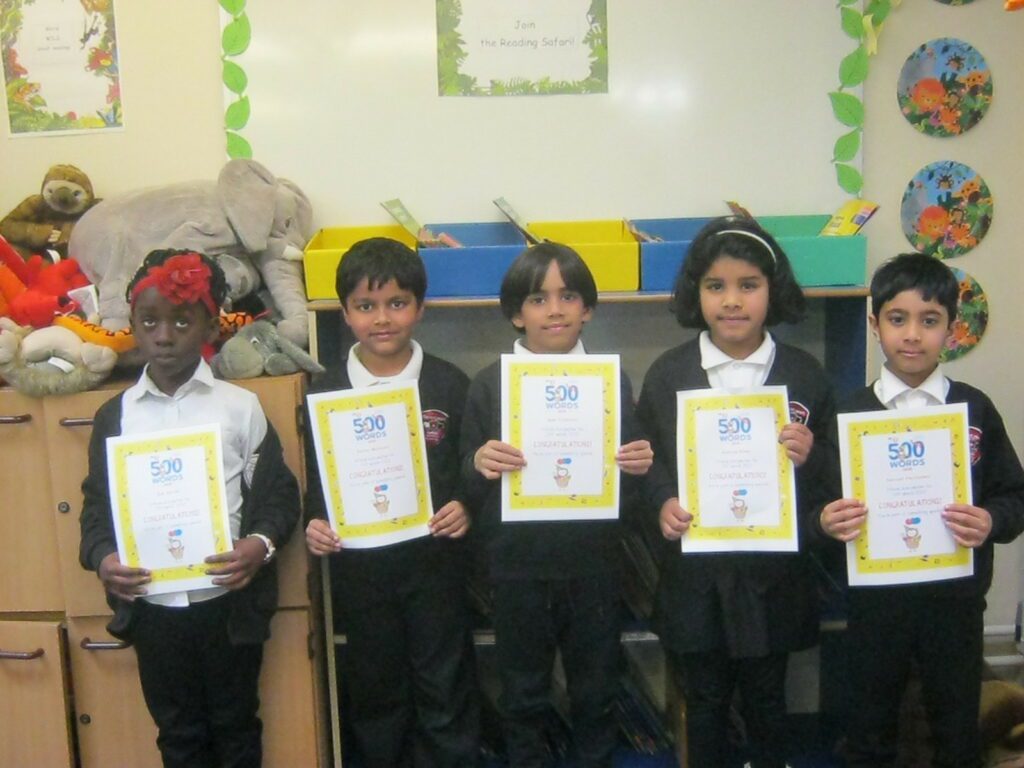 Hazel class had their Easter egg hunt a few weeks early this year!
We made Easter baskets then we had to search for eggs to put in them by solving the clues Ms Meehan gave us. It was great fun.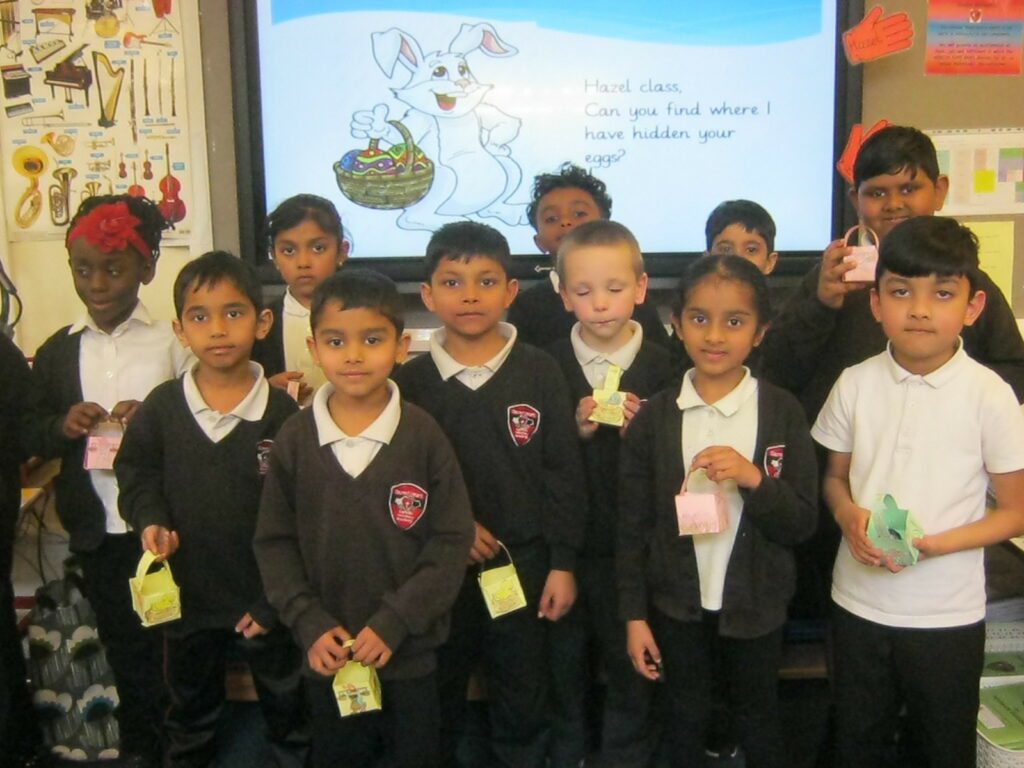 Year 2 Mindfulness
Year 2 had a lovely afternoon learning about Mindfulness with Mrs Dushan. We all had a practice at 'Beditate' and learned some key skills to help us when we are feeling stressed.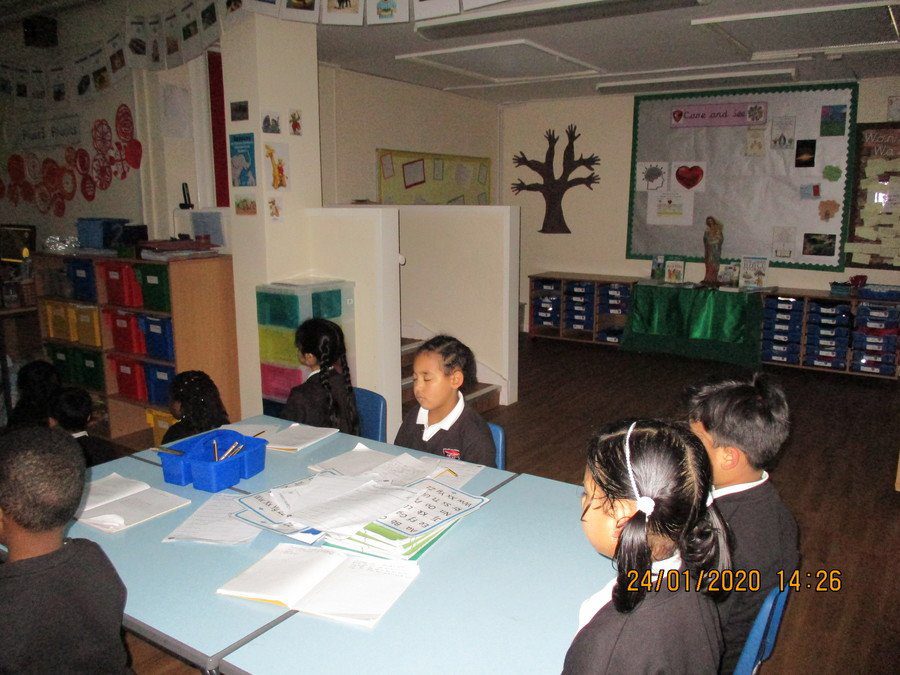 Key Stage 1 SAT Practice Materials Link
Design and Technology: Baking!
We had a great time in Maple Class baking some Christmas star biscuits! We mixed flour, sugar and semolina together, before rubbing in chunks of butter with our hands to mould the mixture into a dough. We then chose a rolling pin, rolled out our dough and used cookie cutters to shape them into stars.
Christmas Tree Crafts!
We all had a wonderful time doing lots of Art and Design to prepare for Christmas. To make their Christmas trees, children had to paint, combine and cut various materials. It was a lot of fun!
Year 2 Sports Festival
The children in Hazel and Maple classes had a wonderful time at the sports festival led by pupils from St Paul's. They took part in a variety of sports and games with children from other schools from across the trust.
Remembrance Day
The children in Hazel and Maple classes learned all about Remembrance Day in the lead up to Remembrance Sunday. In response to this, all the children made their own poppies. We had a moment of reflection and prayer for all that Remembrance Sunday still means for us today.
E-Safety and Computer Coding
In Year 2 this week we had a visit from Year 6 to talk about E-Safety. The children shared lots of ideas for keeping ourselves safe on the internet and other electronic devices. They also shared with us some fantastic posters they had made on the subject. Later whilst using Purple Mash, we also had a go at de-bugging some code within a programme that had gone wrong! Working in partners, we fixed the errors in the code to make stage lights switch to different colours depending on which button is pressed.
To start our RE in Year 2, we have been learning all about the beginning of our world. We used our Bibles to learn that God made everything a special order, finishing with the most amazing creation of all – us! We wrote about this amazing story in our RE books, and also had some time to use art materials when depicting what God made on each day. It was a super way to start our very own beginning in Year 2.
In the build up to the Phonics Screening it is lovely to see the Year 5 children help to foster a love for reading in our Year 1 children! Both the Year 5s and Year 1s have gained confidence, fluency and comprehension when reading. The Year 5s did an excellent job of questioning the Year 1s to check their understanding. Well done!!
Story Imagin-ory – after school club
25 children were fortunate enough to get a place in our after school story sharing club and are having great fun listening to stories and exploring different fun activities. Every week we go on a different story adventure. So far we have learnt how reading books help us to dream and light up the moon, been to space and explored mini-beasts and insects. Who knows where next week will take us!
Letters to David Attenborough
Year 1 have been studying a great topic called Amazing Attenborough. They love to talk about his work on the natural world and about his distinctive voice. We have planted seeds and learnt about what a plant needs to grow. Year 1 were so surprised when they received a letter from the man himself and they have done a super job of writing a reply to him. Some examples have been uploaded for your enjoyment!
We love gymnastics in Year 1!!! We have learnt how to transfer weight onto our hands and we have worked brilliantly to produce some super pairs balances. Check out for our straight arms and legs and our core strength!!
Mastery of Capacity
We have just started a new maths topic. We are going to learn all about capacity.
Say Hello to our class visitors…. The Elves!
We have had visitors arrive in our year 1 class. They have been exploring our classrooms and leaving special treats in our drawers. They are on a special job from Santa!