Welcome to Year 1
Year 1 Phonics
Learning Phonics is a huge part of learning in Foundation and Year 1. Please read daily to help your child learn and revise. The children will be learning new sounds through the year and the more they practise the more confident they will become.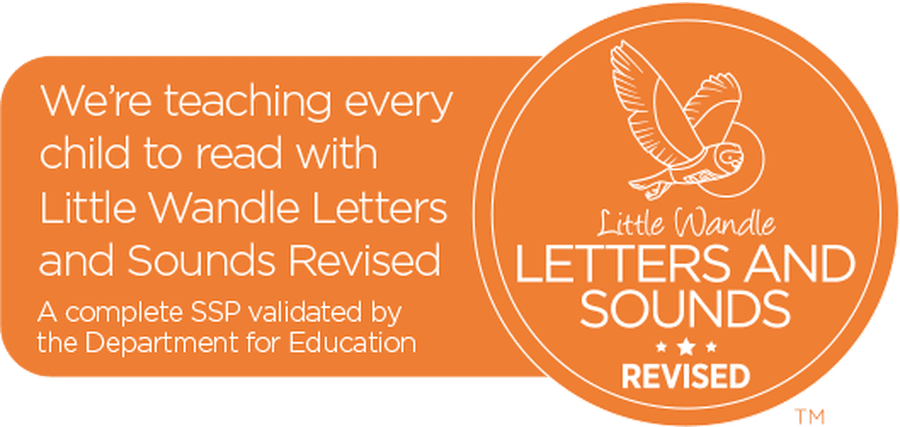 Art in year 1
In Art we have been exploring how to mix colours to make different shades. We then created a piece of art using the different shades.
World Book Day 2022
We celebrated the joy of sharing books this year by dressing up as sharing the stories our characters were from. We then heard the story 'The Boy Who Harnessed the Wind'. After we used our DT skills to design and build a windmill. Take a look at our super creations we even made the sails move around.
Maths Day 2022
Our Maths day was based on the theme of 'Maths is Everywhere'. We looked at how Maths is all around us! Year One then focused on arrays and counting in 2s. We looked at different arrays and how they help us to count a set of objects quicker. When counting in 2s we looked for the patterns is makes a number square and thought about what we noticed. After lots of counting in 2s we then looked at the arrays on LEGO (Maths is even on our toys!). Using the Lego we developed our Art skills and create some printed pictures using the LEGO and tried to make patterns or even letters.
Design Technology
In Year One we have been learning different methods of joining fabrics. We looked at the story of Little Red Riding Hood and made a puppet of the main character. We planned our ideas before we started creating with fabric.
Year 1 Sycamore children are overjoyed to bring their families and you much deserved Christmas cheer with the singing of these Christmas songs.
We hope you will enjoy them as much as they have enjoyed learning and singing them.
Merry Christmas to our Sacred Heart community and beyond! Ho!Ho!!Ho!!!
વર્ષ 1 સિકમોર બાળકો તેમના પરિવારોને લાવવા માટે અતિશયોક્તિયુક્ત છે અને તમે આ ક્રિસમસ ગીતોના ગાઈંગ સાથે ક્રિસમસની ઉત્સાહને ખૂબ જ લાયક છો. અમે આશા રાખીએ છીએ કે તમે તેમને આનંદ માણશો તેટલું આનંદ માણશે.
અમારા પવિત્ર હૃદય સમુદાય અને બહાર મેરી ક્રિસમસ! હો! હો !! હો !!!
Ano 1 Sycamore As crianças estão muito felizes para trazer suas famílias e você merecia muito alegria de Natal com o canto dessas músicas de Natal. Esperamos que você aproveite-os tanto quanto gostaram de aprender e cantá-los.
Feliz Natal para a nossa comunidade de coração sagrado e além! Ho! Ho !! ho !!!
1 Sycamore بچوں کو ان کے خاندانوں کو لانے کے لئے بہت خوش ہیں اور آپ کو ان کرسمس کے گانے کے گانے کے ساتھ کرسمس کی خوشحالی سے زیادہ مستحق ہے. ہم امید کرتے ہیں کہ آپ ان سے لطف اندوز ہوں گے جتنا انھوں نے سیکھنے اور انہیں گانا حاصل کیا ہے.ہمارے مقدس دل کی کمیونٹی اور اس سے باہر کرسمس مبارک ہو! ہو ہو ہو!!!
ஆண்டு 1 Sycamore குழந்தைகள் தங்கள் குடும்பங்களை கொண்டு மற்றும் நீங்கள் மிகவும் இந்த கிறிஸ்துமஸ் பாடல்கள் பாடுவதன் மூலம் கிறிஸ்துமஸ் சியர்ஸ் தகுதி. அவர்கள் கற்றல் மற்றும் பாடுவதை அனுபவித்து மகிழ்வதைப் போல் நீங்கள் அவர்களை அனுபவிப்பீர்கள் என்று நாங்கள் நம்புகிறோம்.
எங்கள் சேக்ரட் ஹார்ட் சமூகம் மற்றும் அப்பால் மெர்ரி கிறிஸ்துமஸ்! ஹோ ஹோ ஹோ!!!
Merry Christmas everyone!!