On our return to school after lockdown, week 24 will now be an 'Assessment Week'.
In English we will start week 25 with our Poetry Unit - 'Pattern and Rhyme'
In Maths we will teach length and height in week 25. This will be adjusted to 1 week.
Our English learning is all based around quality texts......
.Year 1 English Curriculum Plan
Year 1 Maths Curriculum Plan
Whole Year Curriculum Overview
Performance Poetry
In our topic, Year 1 have been performing poems - using our expression, actions and varying our voices. Videos to follow!
Roald Dahl Day 2019
Today we celebrated Roald Dahl Day. We loved hearing Mrs Boyd pretend to be Miss Trunchball. We experimented with our senses when we ate chocolate cake just like Bruce Bogtrotter and we tested to see if we had magical powers like Matilda when we created our potions to create the perfect teacher. We thought of some amazing adjectives when thinking of this teacher. We wanted her to be pretty, clever, tickly, kind, strong and brave!
Welcome to Foundation Stage 2!!
Adventure playground
On Wednesday afternoons we take it in turns to visit the Adventure Playground at Spinney Hill Park. Each week we do fun activities to help us learn. We explore plants and insects, observe the changes in the seasons, use our imaginations to retell stories and learn to climb and develop our core strength and physical skills which helps us with our writing.
Superheroes
We dressed up as our favourite superheroes and enjoyed reading Supertato. We had fun saving the world from Evil Pea. We had to design and build traps to capture him.
Our Pirate adventures
We went to Beaumanor Hall for our Pirate Day where we used maths and physical development to complete some problem solving games and followed treasure maps around the grounds.
All about me
We drew our first portraits and talked about ourselves, our names and our bodies. We've also been showing off our skills with work on our wow board.
Funny faces
We used the natural items in the atelier areas to make faces.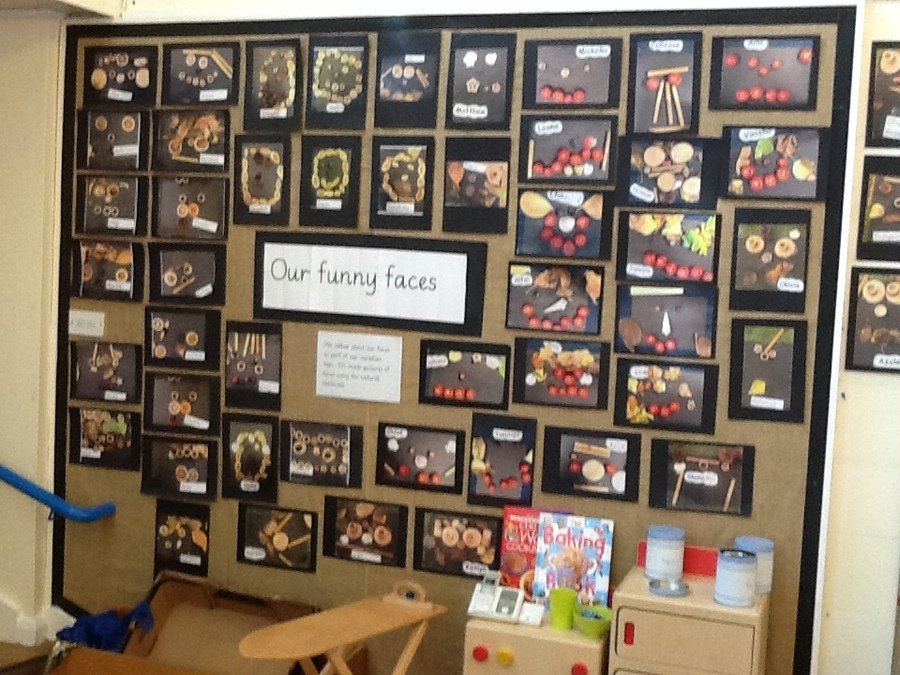 Our first days in Foundation 2
In our first weeks at school we have been exploring our new classroom, making friends and learning all about ourselves.