Year 3 worked with Leicester University Students to investigate DNA
Year 3 Spring Term 2 Mathematics Plan. Part 1
Year 3 Spring Term 2 Mathematics Plan. Part 2
Year 3 Spring Term 2 Curriculum Plan 2019
Year 3 Spring Term 1 Curriculum
Homework Awards
In Year 3, we have homework projects as well as spellings and reading each week. Our homework projects went up on display for the whole school to see - and all of our visitors too!
All of the children in Silver Birch and Elm, who created a homework project, were given a homework award and some children even won prizes too! Here are photos of the fantastic projects that we created for our Egyptian topic: 'Who killed Tutankhamun?'
Outdoor Pursuits
Year 3's latest adventure!
What happened in Pompeii?
As part of our learning adventure, Year 3 designed and created volcanoes. We had great fun exploding them too! Here are some photos of our fabulous creations.
Year 3 Curriculum - Term 1
Our Time in year 2
Year 2 took part in a 'Multi-Sports Festival' at Aylestone Leisure Centre this week. This was led brilliantly by the children of St Paul's Catholic School, some of whom were former pupils of Sacred Heart! All our Year 2 children had a fantastic day trying out different activities such as curling and basketball, and came home with lots of exciting new skills.
Foraging in Microhabitats
As part of our science lessons, the Year 2 children went foraging around the school grounds to investigate different microhabitats. We discovered all sorts of animals and plants living in them, and recorded our findings in a scientific table!
The children have been learning about the history behind Bonfire Night this week. As part of this, they have made some 'Firework Art' pictures, using sticky glue, shiny glitter and black night sky paper!
Recipe Writing and Cooking in Maple Class
We have been writing our own recipes for 'Marvellous Mixtures' in Year 2, so the children decided we should put one to the test and do some cooking! We all loved making Chocolate Krispie Cakes and worked brilliantly in teams.
Year 2 Class Liturgy: 'Beginnings'
The Year 2 children in Maple and Hazel classes chose different items from the altar in preparation for our end of topic Liturgy.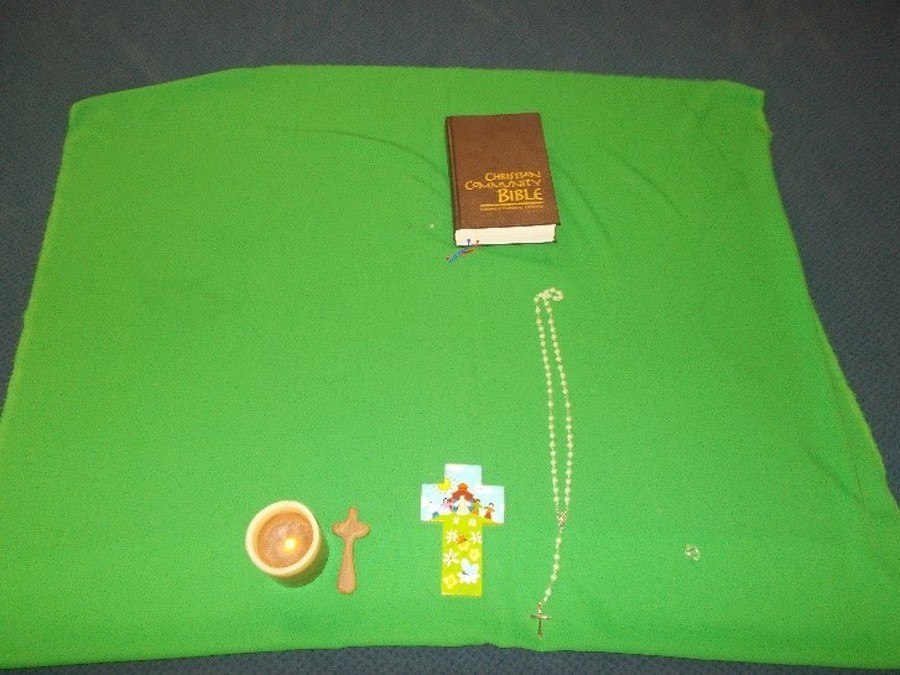 The children chose to 'Gather' by singing 'Alleluia', and the 'Word' reading they chose was from St Paul's letter to the Ephesians.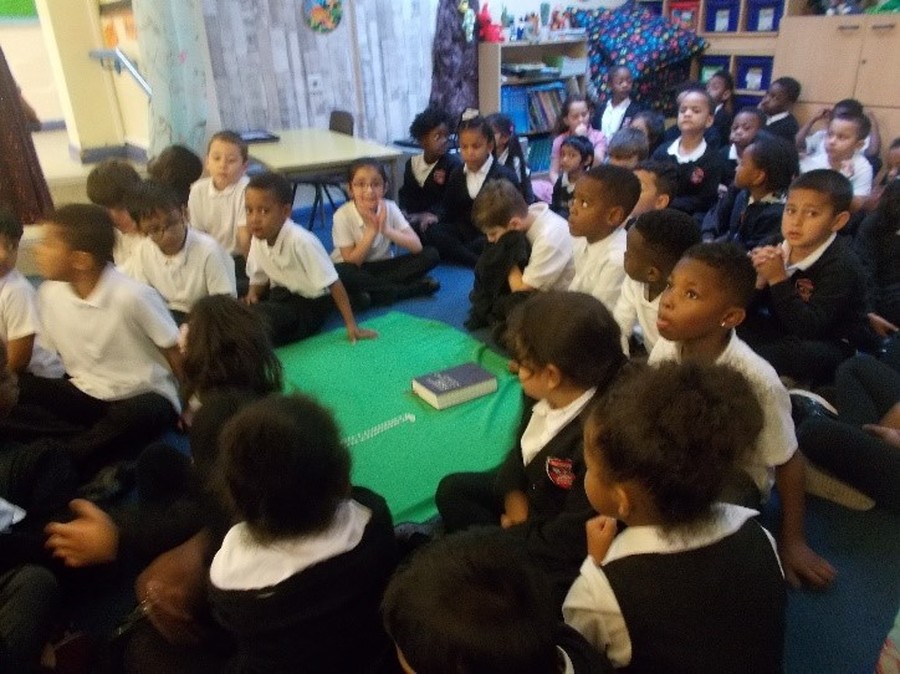 We chose to 'Respond' by sharing prayers aloud for different places and people. The 'Mission' chosen was to do something to help others!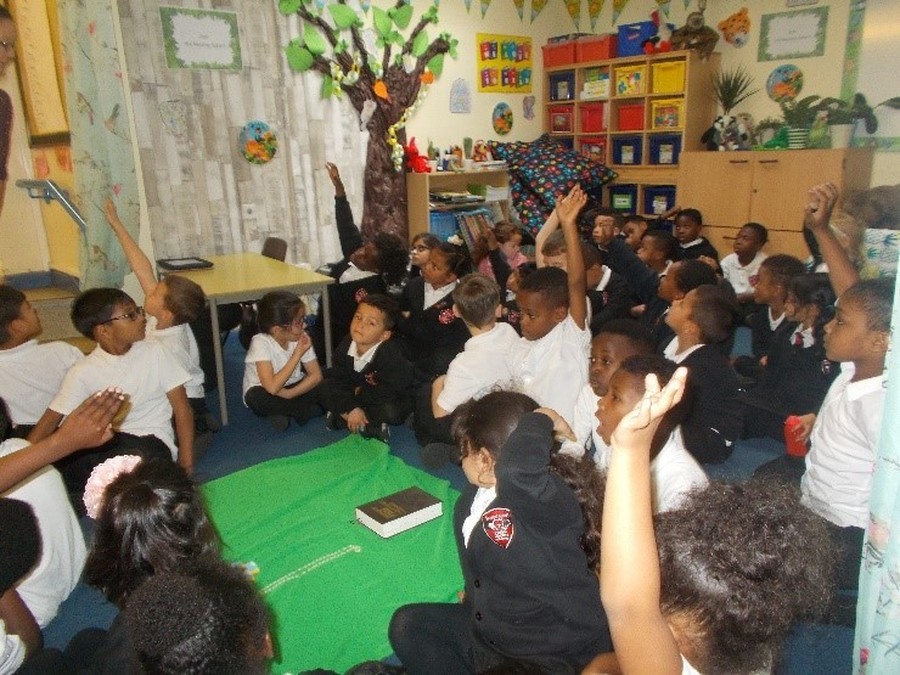 In Maple Class, the children made some autumn Maple leaf paintings using watercolours. We have been experimenting with different art mediums such as oil pastels and poster paints, but really enjoyed the effects we could create with watercolours!
We have been reading several different poems in Year 2 English. We all had a go performing some of these poems to the class using actions and expression!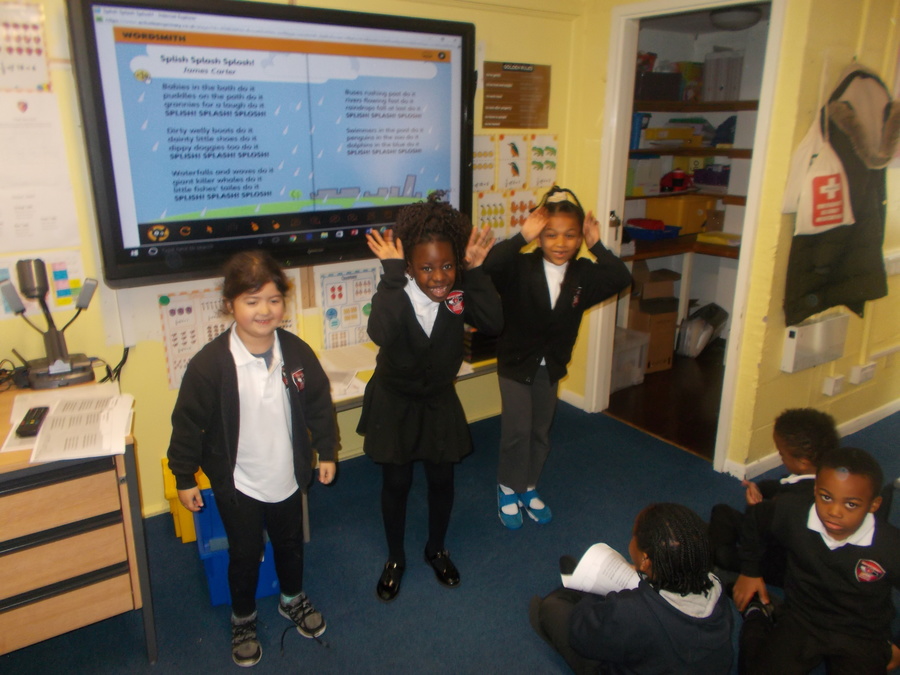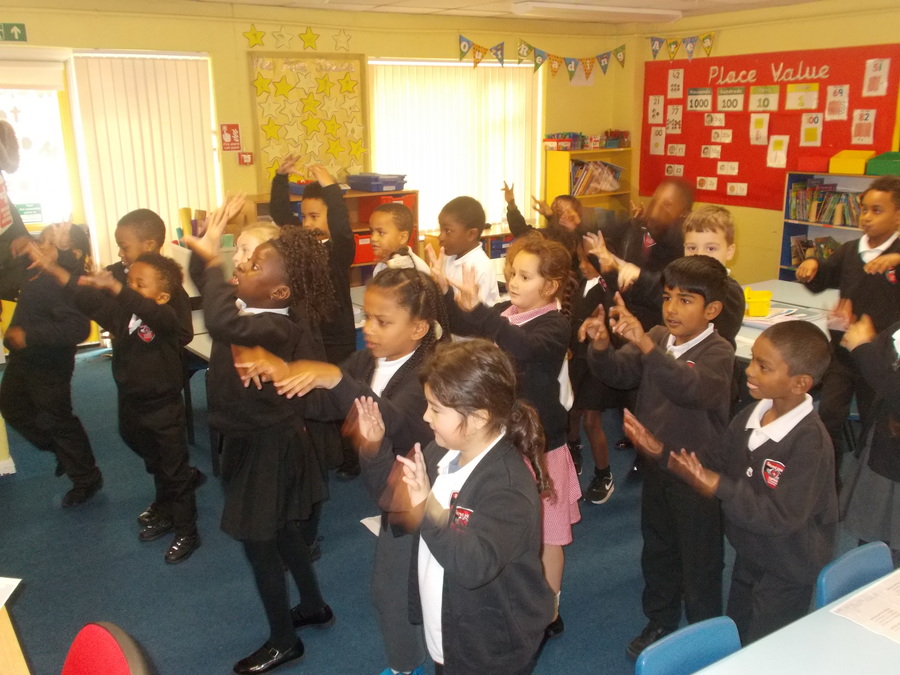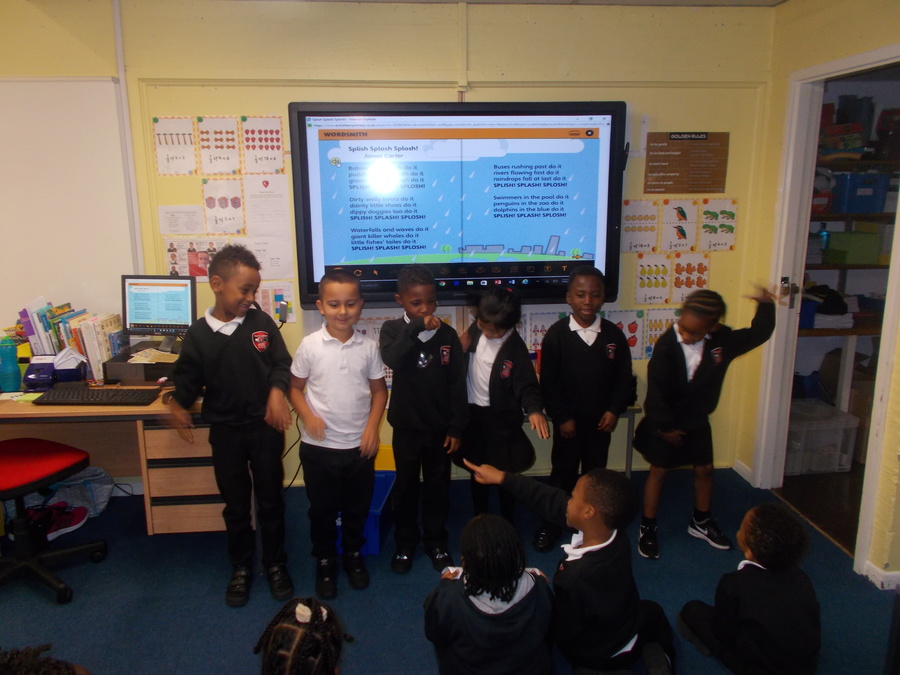 Hazel class enjoying our new reading safari area.
Hazel and Maple looked at foodscapes by an artist called Carl Warner and then made their own.